High-Quality&
Construction Management

at VEE-TEC Builders & Developers
Veetec Builders are the most prosperous builders in Palakkad, Kerala. We have completed countless projects successfully.
Through a unique combination of engineering, construction and design disciplines and expertise.
Vee-Tec Builders & Developers is a leading construction firm specializing in the design and build of commercial, residential, and multi-family developments in Palakkad, Kerala. With over 20 years of experience in the industry, we have a reputation for delivering high-quality projects on time and on budget.
Our team is made up of skilled professionals with expertise in every aspect of the construction process. From the initial design phase to the final touches, we work closely with our clients to ensure that their vision is brought to life.
We are committed to sustainability and use eco-friendly materials and construction methods whenever possible. Our goal is to not only create beautiful and functional spaces, but to also minimize our impact on the environment. We can confidently say that we are one of the most reputable construction companies in Palakkad, executing both domestic and international construction work in a variety of styles, having completed thousands of successful projects.
Vee-Tec Builders & Developers is committed to sustainability and can help you construct a sustainable house that meets your needs and budget. If you're considering
Read More »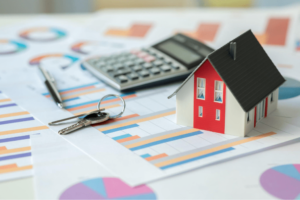 First-time home purchases in Palakkad are significant. It's a big step that significantly alters your life. Aside from the joy, though, buying a property requires
Read More »
Everybody wants to give their families the greatest life possible. We put their comfort and pleasure first in all of our decisions. The majority of
Read More »
Our house was constructed and came with what we actually planned. Each and every floor was completed as per our requirements as well as their suggestion. Materials used are the branded one. The sales and after- sales services are excellent.
Definitely I will recommend Vee-tec builders and developers to my friends and family. We bought 2 plots from them. Most trustworthy.
Top notch quality, supremely designed apartment, highly dedicated & sincere team, all these are less words to describe Vee-tec Builders & Developers.